Infrastructure
We have discovered that attitudes change in communities once they are given basic facilities. This can range from care centres for children, roads, community halls, schools to primary healthcare centres.
Typically, when communities have a stake in this they tend to take an active interest in maintaining them. Often, they improve upon them. SST partners with villagers, schools and local bodies to upgrade infrastructure be it water catchment tanks, adult literacy centres or communal toilets.
This support ensures better delivery of goods and services in these communities, including government-aided work.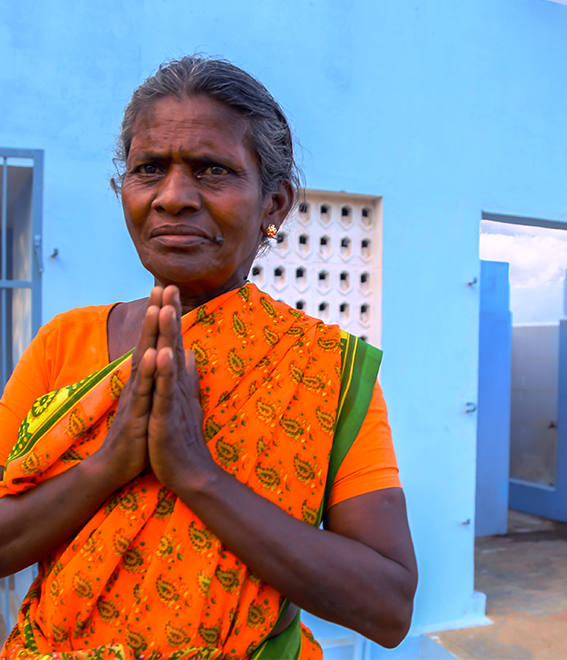 "I have gotten my dignity back with this community toilet. It's very comforting to have access to this sanitation facility," K Muthulakshmi, Thirukkurungudi village.