Environment
SST works hard with communities on a range of green measures that are sustainable.
We create awareness about soil erosion, deforestation, and encourage tree planting. Most importantly, we teach communities to respect their environment. This means using natural resources sensibly, through water and soil conservation.
We have also introduced garbage collection, disposal and vermi-composting in villages. Our communities understand the need for a clean environment.
A lot of our work involves teaching farmers better methods such as harvesting rainwater, and building check dams. With our guidance, farmers are able to access government support for programs ranging from drip irrigation to soil testing. This way, they enhance crop yields without over-fertilising the land.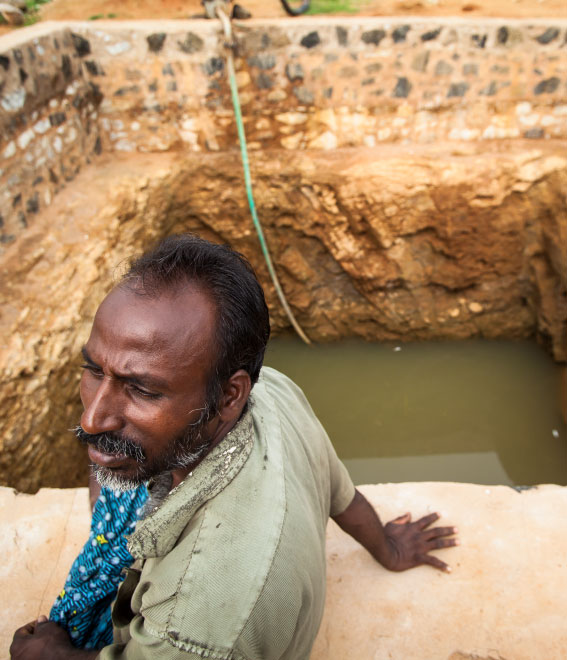 "I now cultivate crops even during the dry season. The water level has increased with better practises," Perumal, farmer, Melkarai village.