Health
Our programs focus on preventive healthcare. Our aim is to enable women and children to survive childbirth, avoid malnutrition and access the care they need.

SST organises camps that offer primary healthcare services to spot common issues including anaemia, poor vision and dental problems.
Our simple solutions include building toilets, providing clean drinking water and ensuring better nutrition through government programs. We emphasise on hygiene and sanitation to avoid communicable diseases. This has vastly improved the well-being of communities.
Our work of raising awareness has changed attitudes to hygiene, that have become permanent, and are now passed on from one generation to another.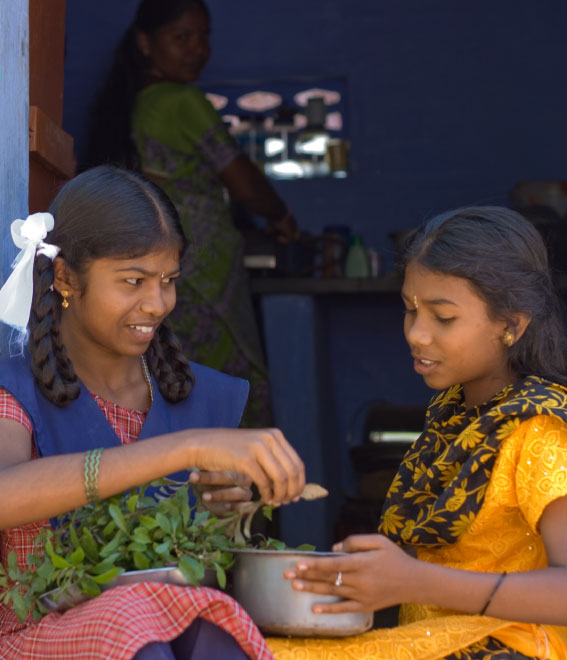 "I got treated for anaemia so now I have the energy to play for my school volleyball team," Ragavi, Mukkudal village.